The book
Home Life around the world is about the relationship we have with that most private and intimate space – our home.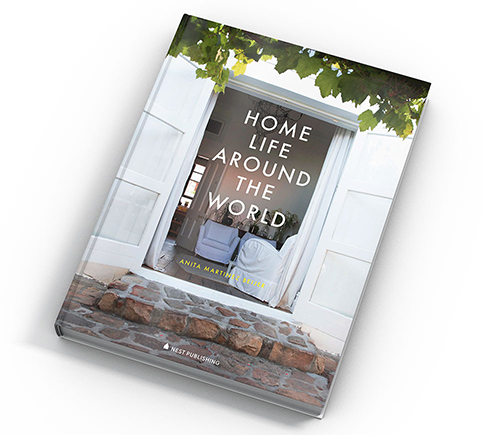 Home life around the world
Step into personal homes of architects, designers, photographers and other creatives. Food and art lovers. People passionate about the environment. All with their own stories and destinies. These homes are located in Shanghai, Hong Kong, Singapore, Cape Town, Buenos Aires, Uruguay, Guatemala, Mexico City and New York.
Richly illustrated with inspiring and honest photos of the home environment of these individuals, whose personality colour every image of the book. With personal and interesting texts based on interviews with the homeowners, who generously shared insightful thoughts and reflections about themselves, as well as their philosophy of life and their personal life stories.
Release date: May 2018
Title: Home Life Around the World
Author & photographer: Anita Martinez Beijer
Hardcover
8 x 10 in (203 x 254 mm)
#200 pages
154 colour photographs
Language: English
ISBN 978-91-984455-0-3 Hardcover
ISBN 978-91-984455-1-0 eBook
ASIN: B079VDPBVF
Hardcover available via Ingram Book Group retailers worldwide such as Barnes & Noble, Foyles, Blackwell's, Waterstones, Adlibris, Booktopia and Amazon.
eBook available via iBooks Store, Amazon, Kobo and Google Play.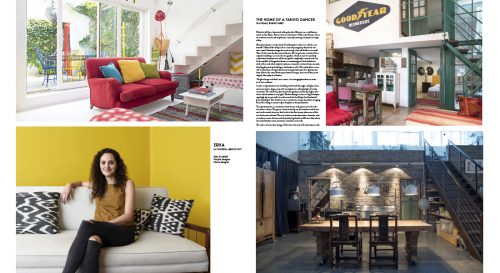 Chapters
An Acommodating Home
Healing Spaces
The Cosy Home in No 4
Consciously Minimal
Love of Colours
Wabi sabi in Brooklyn
The Muralist's Home
A Peaceful Haven
The Collectors' Paradise
Visual Quietness
Industrial Living
Living Off-the-Grid
The Home of a Tango Dancer
Living by Ear